[Hamamatsucho]September Events.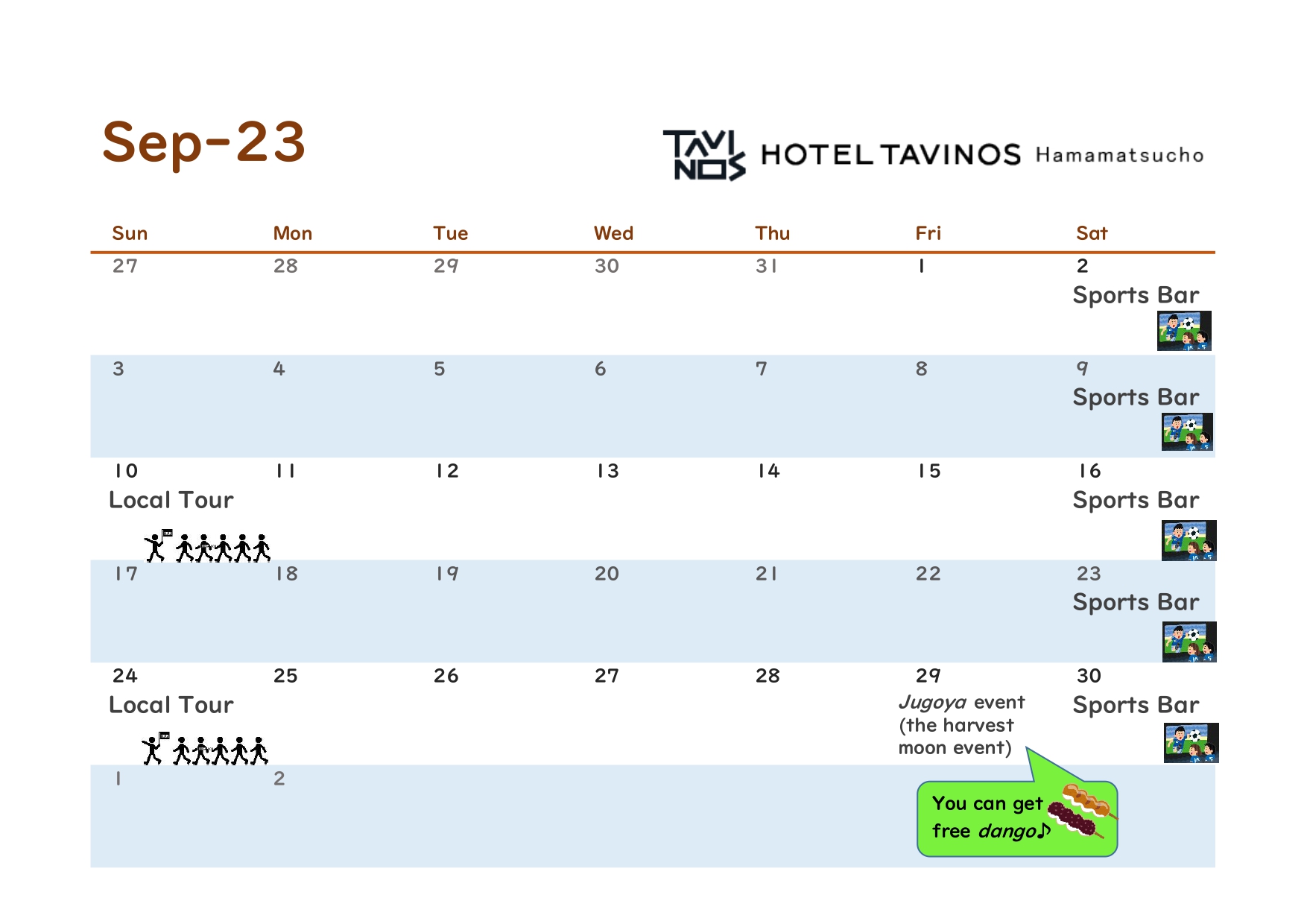 Dear guests of Hotel Tavinos Hamamatsucho,
We are pleased to announce our events for September 2023.


On September 29th, we will be holding Tsukimi event.
Tsukimi is the custom of viewing the full moon. 🌝

On the day of the custom, Japanese people decorate silver grass and offer dumplings to the moon.
At Hotel Tavinos Hamamatsucho, we will also be handing out dumplings to our overnight guests! 🍡


Various other events will be held as well 🙌!
Of course, guests staying at the hotel can participate for free!
Please feel free to ask the front desk staff for more information.