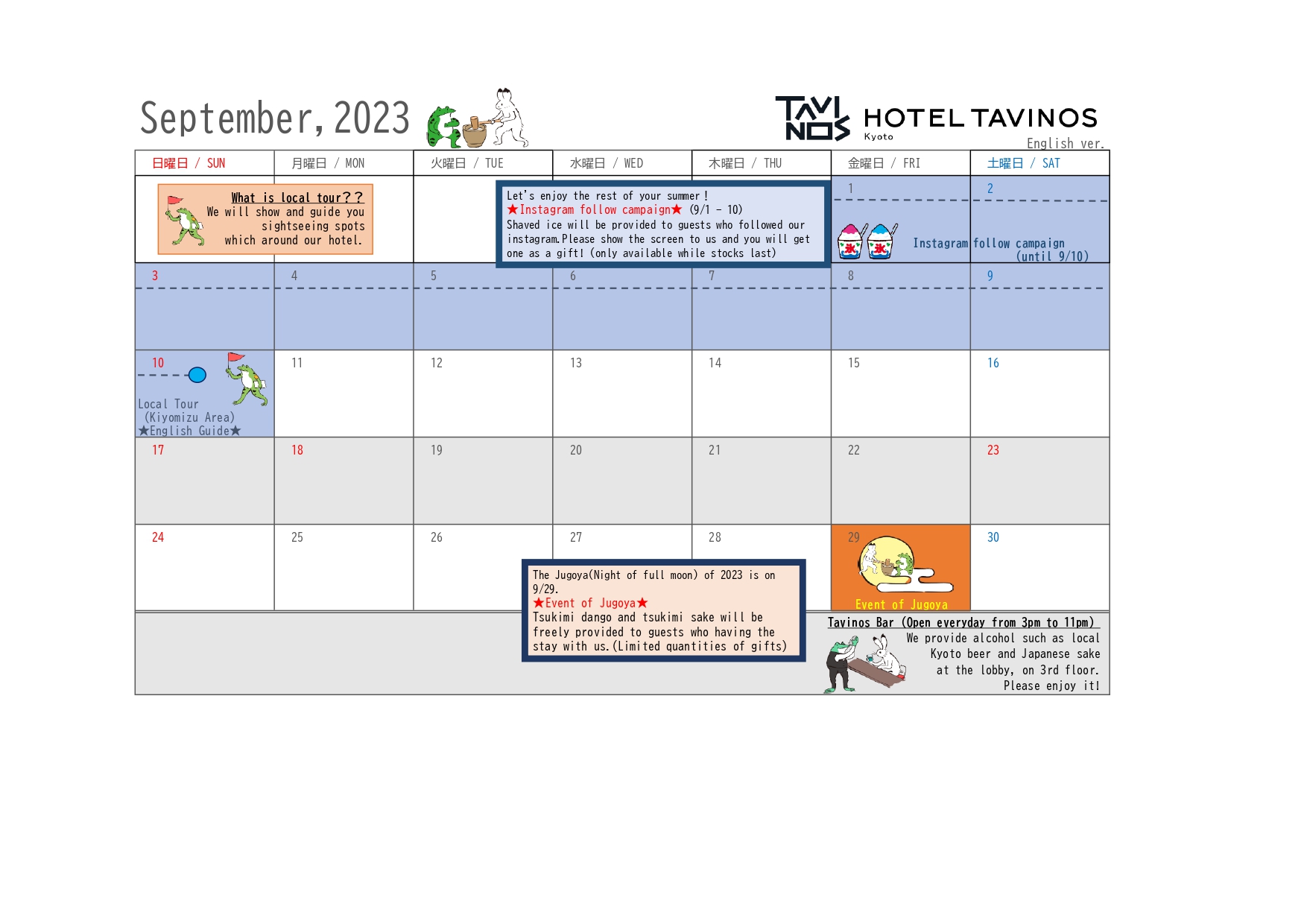 Dear guests of Hotel Tavinos Kyoto,
We are pleased to inform you of our events for September 2023 📣✨.


From Friday, September 1 to Sunday, September 10, we will be holding a shaved ice giveaway campaign 🍧💗.

To participate, simply show the follow screen of Hotel Tavinos Kyoto's Instagram (@hoteltavinos_kyoto)!
Of course, shaved ice is free! 😍✨

The shaved ice will be limited in quantity, so we hope to see you there early 🍉.


And many more events to come 🙌!

Of course, all guests can participate for free.
Please feel free to ask our front desk staff for more information 🥰.