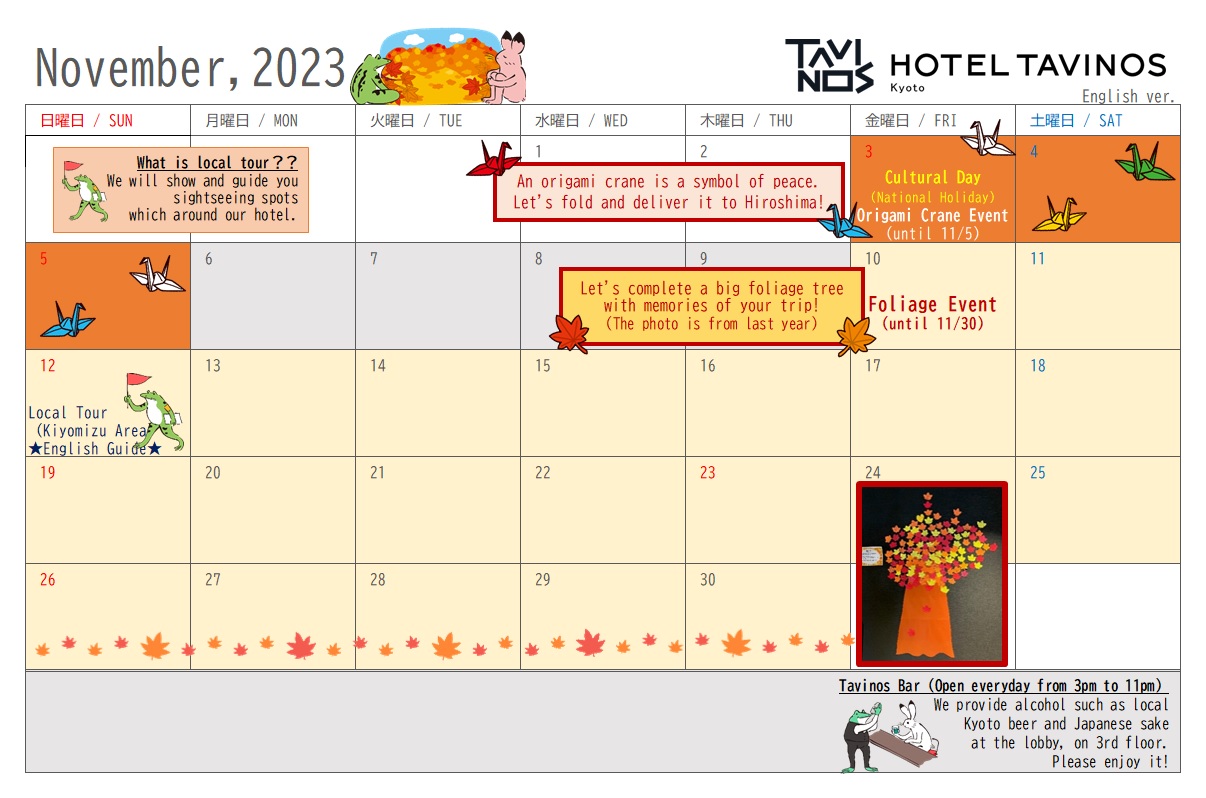 Dear guests of Hotel Tavinos Kyoto,
We are pleased to inform you of our upcoming events for 
November 2023 📣✨.


November 3 is "Cultural Day".
Hotel Tavinos Kyoto will hold a "Origami Crane Event" from the 3rd to the 5th 🕊.

An origami crane is a symbol of peace.
Let's fold and deliver it to Hiroshima.😊


Of course, this event is free of charge for all guests staying at the hotel.
Please feel free to ask the front desk staff 🥰.