[Hamamatsucho]November Events.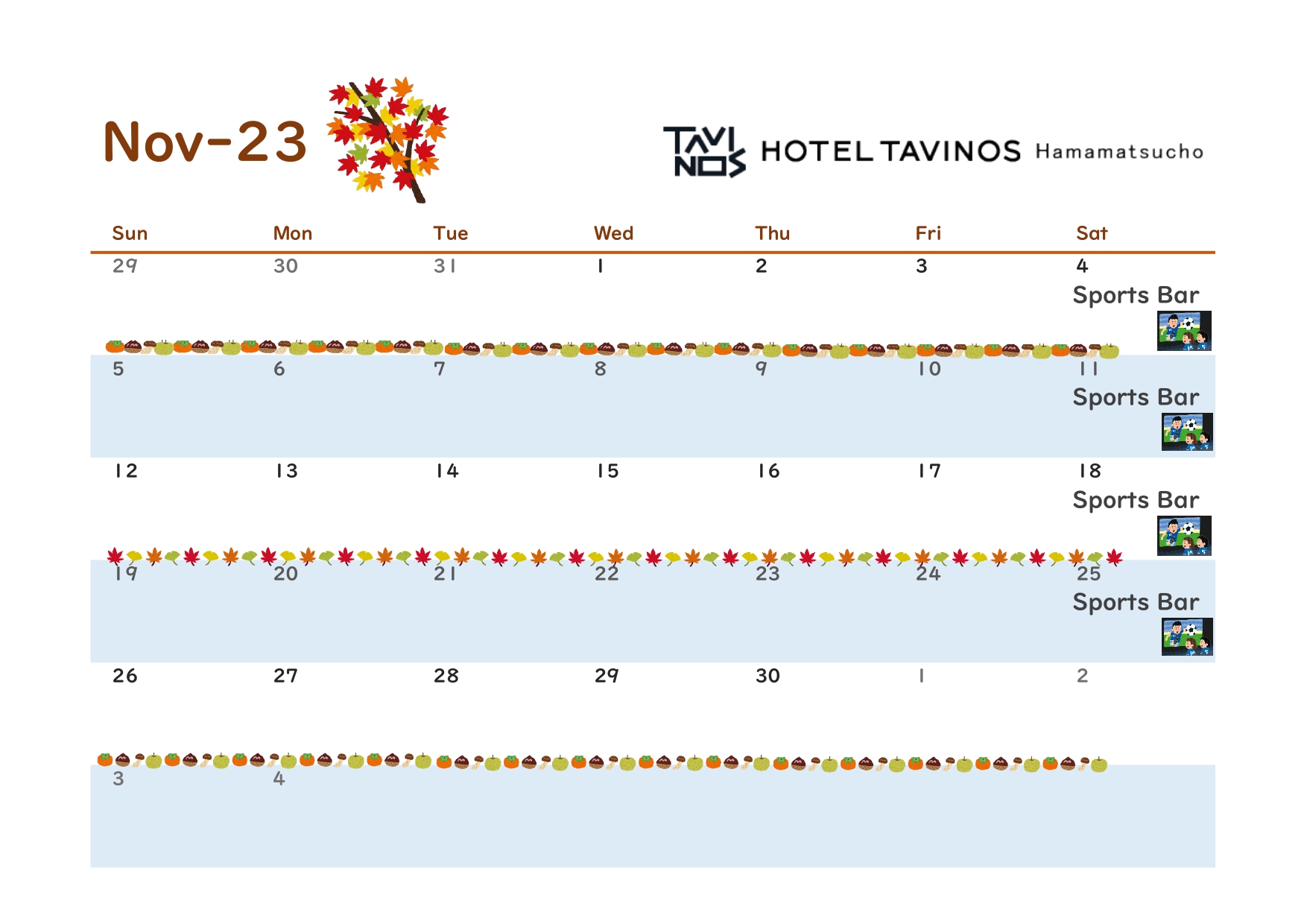 Dear guests of Hotel Tabinos Hamamatsucho,
We are pleased to announce our upcoming events for 
November 2023 📣✨.

"Sports Bar" will be held every Saturday this month ⚽
Watching sports on the big screen is a powerful experience!
Alcohol will be sold in the lobby lounge.

Let's enjoy watching sports together 💗.