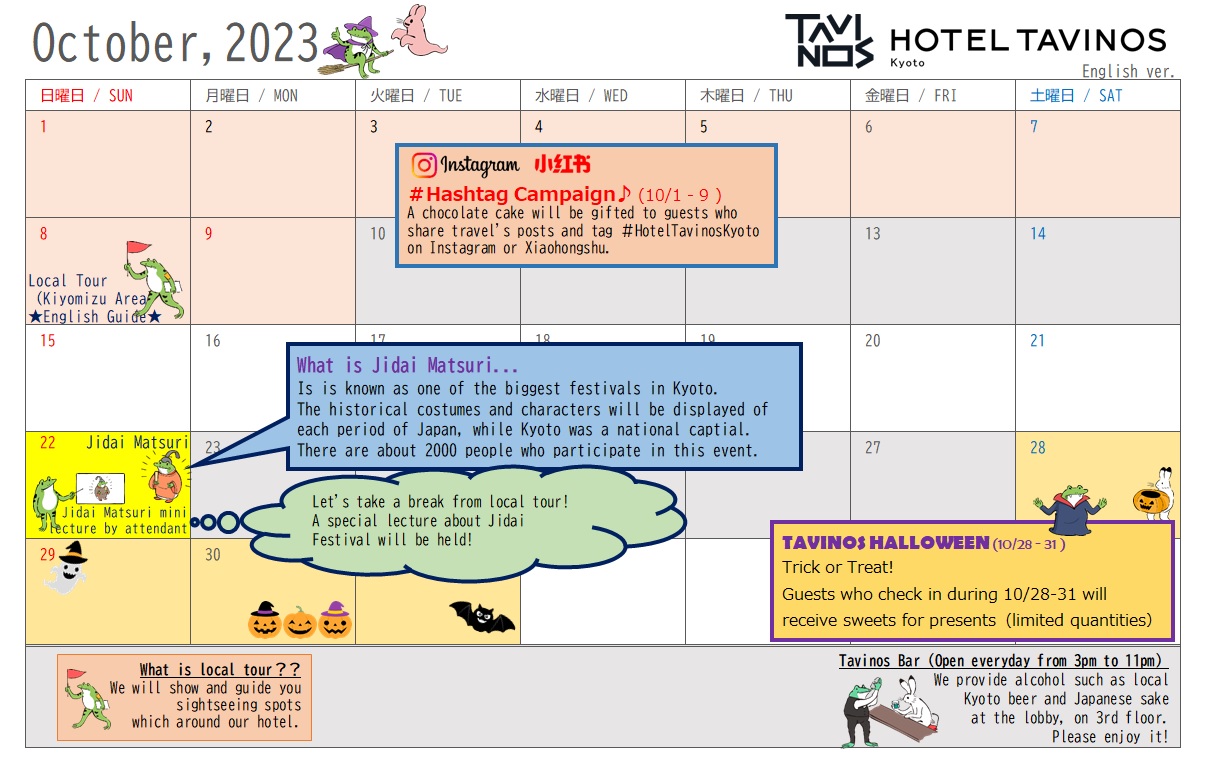 Dear guests of Hotel Tabinos Kyoto,
We are pleased to inform you of our upcoming events for October 2023 📣✨.


From Sunday, October 1 to Monday, October 9, we will be holding a chocolate cake giveaway campaign 🍫🍰.

All you have to do to participate is post with the designated hashtag.✨
The designated hashtag will be provided at the front desk.
Of course, the chocolate cake is free! 😍✨

Quantities are limited and will end as soon as they are gone 🤎.


We will also be holding a mini lecture explaining the "Jidai Matsuri Festival" 🙌.
The "Jidai Matsuri Festival" is one of the three major festivals in Kyoto that began in 1895.

Why don't you come and learn about Kyoto's history with us? ✨


Of course, this event is free of charge for all guests staying at the hotel.
Please feel free to ask the front desk staff 🥰.