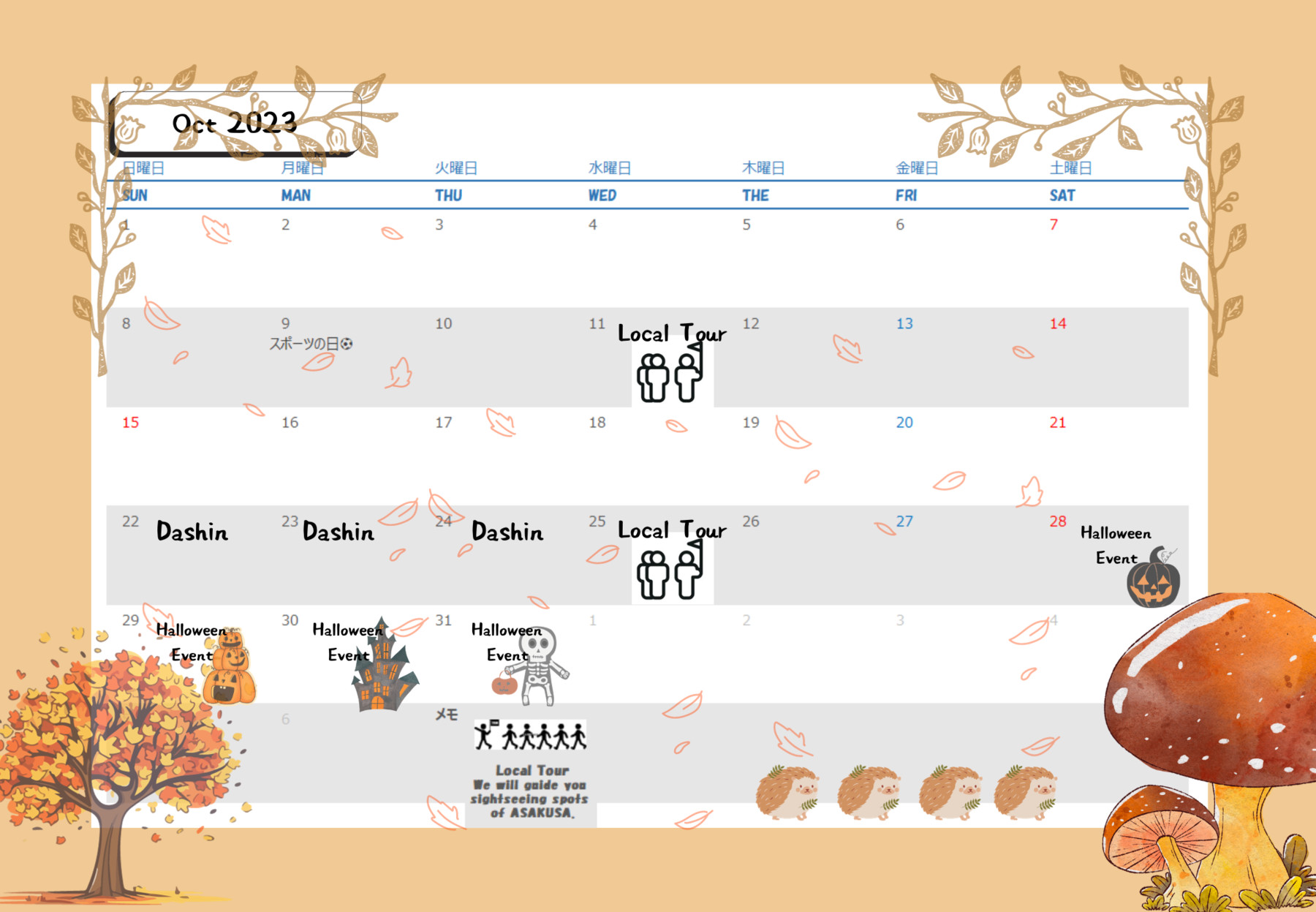 Dear guests of Hotel Tavinos Asakusa,
We are pleased to announce our upcoming events for October 2023 📣✨.


The highlight event of the month is the "Dashain Event" which will be held from Sunday the 22nd to Tuesday the 24th! ✨

Dashain is an important Hindu festival celebrated in Nepal and some parts of India!
It is an opportunity for families to come together and celebrate their cultural traditions 🌟.

Hotel Tavinos Asakusa will be giving away free original coin cases💰.
There are only two conditions for participation!
①Follow Hotel Tavinos Asakusa on Instagram
②Tag your post with #hoteltavinosasakusa


In addition, "Halloween Event" will be held from Saturday, 28th to Tuesday, 31st! We will be giving away free candy 🎃🖤!
We will give out free candy 🍭.
Please say "Trick or Treat" to our staff or show your THE FUJITA membership screen♪


Please feel free to join us 😊.