[Asakusa]November Events.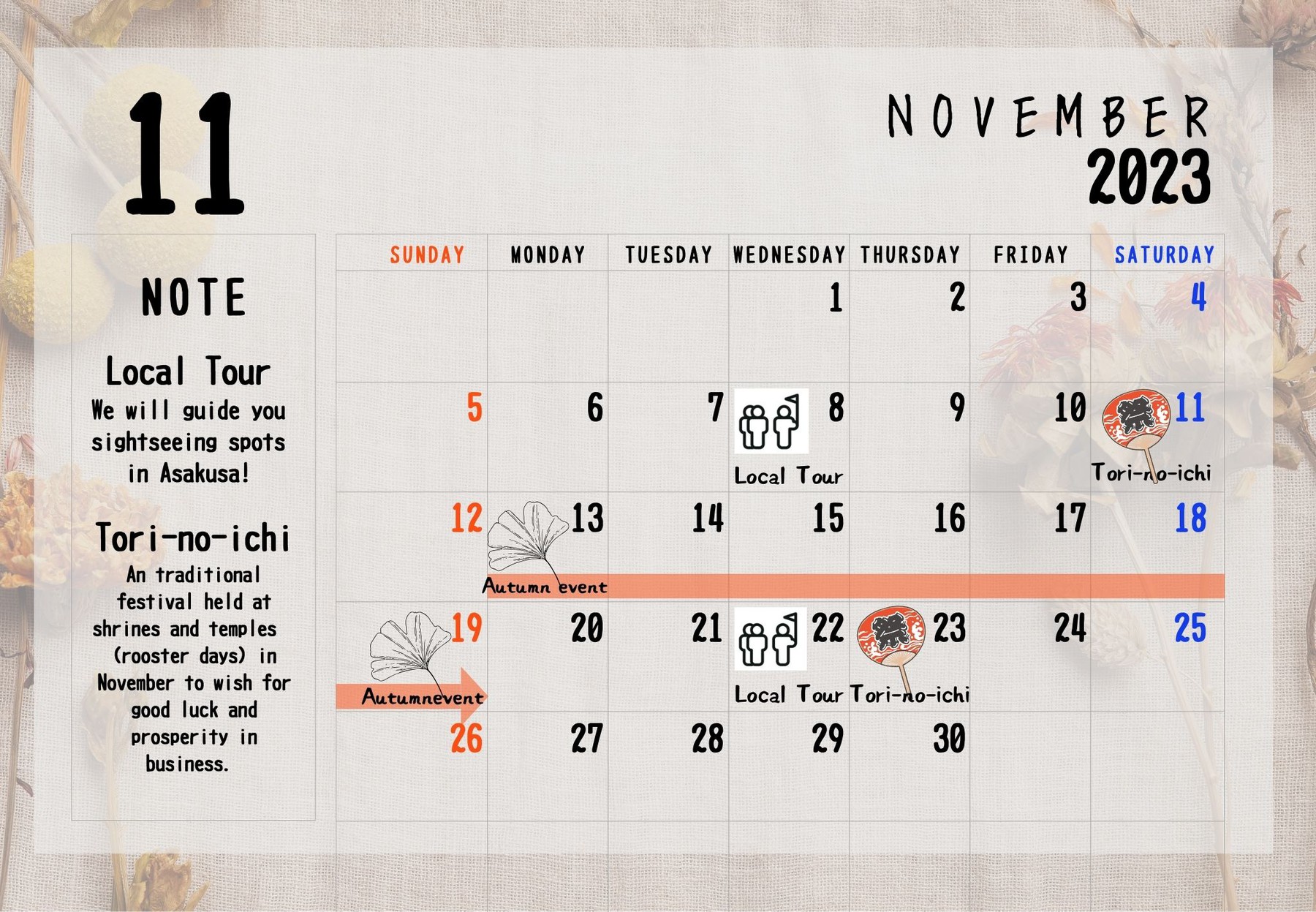 Dear guests of Hotel Tavinos Asakusa,
We are pleased to inform you of our upcoming events for November 2023 📣✨.


The highlight event of this month is the "Autumn Ginkgo Event" which will be held from Monday the 13th to Sunday the 19th! 🍂

Let's write your #travel memories on ginkgo leaves and create a big ginkgo tree 💛.
Anyone who is a guest of the hotel can participate in this event.

Please write your memories of your trip 😊.
We are looking forward to your participation!